MERCURY®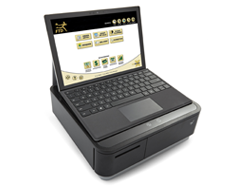 Fundamental point of sale functionality and innovative add-on modules will give you a collection of robust and easy-to-use tools that make Mercury Point of sale essential to your success.
Taking orders by hand is time-consuming and prone to human error. FTD Mercury makes entering orders quick, easy and consistent.
Simple personalization. Card messages can be entered, customized and printed right from the Order Entry screen.
Capture information. Save customer and recipient information for marketing campaigns and future orders.
Communicate key details. Automatically email delivery confirmation messages when an order is marked as delivered.
How To Send an Order Check out this quick guide on How to Send an Order.
Mercury Technology's Point of Sale capabilities allow you to receive payments and quickly perform other point of sale functions.
Payments, simplified. Post payments to house accounts with the click of a mouse.
Track transactions. Enter paid-in and paid-out transactions.
The Design Center function allows you to assign arrangements to your shop's designers and track the status of each project.
Set priorities. Sort orders that are in the design phase by delivery zone or priority to ensure that the orders that have to be delivered first are designed first.
Improve accountability. Employees can quickly see which orders have been assigned to them, eliminating overlooked orders and miscommunication.
FTD Mercury's robust search options allow you to quickly locate specific tickets, incoming and outgoing Mercury Messages, Mercury Network florists (FTD Florist Link), customer information and products.
Stay connected. You'll instantly see Mercury Network messages that require attention.
Customer information at your fingertips. FTD Mercury provides multiple ways to locate customers, such as name, email address, city and phone number.
Review inventory. Locate products in your shop by name, occasion, price and more. This feature is perfect for multi-store environments.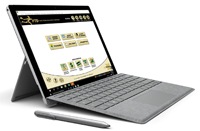 FTD Mercury technology is now available on the Microsoft Surface, a best-in-class laptop with the versatility of a tablet. It's the perfect addition to all Mercury endpoints. With the Surface, you're free to:
Ditch the cords. The Surface can be used as a portable order entry terminal, allowing you to enter orders anywhere in your shop.
Monitor your business remotely. Check in on your business anywhere you have WiFi. Just log in to track incoming and outgoing orders and send delivery confirmations.
Showcase your creativity. Take photos of your designs and share them on social media, or create inspiring mood boards for your brides-to-be. You can also use the Surface's stylus to sketch a new floral arrangement.
The Event Planner module is a complete event management tool that allows you to quickly create and manage your event business, from proposals to orders. Fully integrated with tickets and house accounts in FTD Mercury, it seamlessly streamlines your events.
Stay organized. Event Planner allows you to track an event's progress from the intuitive Event Dashboard.
Never miss an upsell opportunity. Event Planner is organized into multiple sections that each list items that are crucial to successful events.
Track rental equipment. Select rental products and generate tickets that indicate what needs to be picked up and when.
Create a professional proposal. Generate proposals to print or email, including custom cover letters.
Simplify delivery routing! FTD Mercury Delivery allows you to manage multiple deliveries while keeping tabs on each order as drivers proceed along their routes. With timed delivery options and enhanced reporting tools, delivery management has never been easier.
See it all, all at once. The delivery snapshot feature provides order details and priority level in one place.
Set "pushpins." Add non-order stops to a route, such as wholesalers, other shops and funeral homes.
Save time and gas. The FTD Mercury team will create delivery zones for your shop that maximize your drivers' time and efficiency.
Real-time delivery confirmation is a must, not only for us internally so that we know exactly where we stand with our deliveries at any given time, but the clients love it.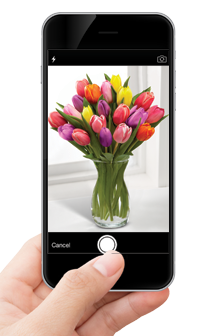 The FTD Mercury Mobile module provides powerful features to increase efficiency and add value to your business. Shop managers can greatly benefit from on-the-go access to the Mercury Dashboard and having crucial shop information immediately accessible. The app is compatible with iOS and Android devices.
NEW! Enhanced delivery confirmation features. Deliveries can be confirmed while your driver is still on the route. Drivers can also take pictures of where an item was delivered and upload it to the Mercury system, and the driver's latitude and longitude are recorded when an item is marked as delivered.
Virtual signature capability. Recipients can sign for their deliveries on the driver's phone using a finger or stylus.
Get there faster. Access real-time maps and turn-by-turn directions.
Ensure address integrity. Address verification prevents frustration and lost time.

Contact FTD Technology Sales today for additional information or a FREE in-store demo.