FTD Florist Link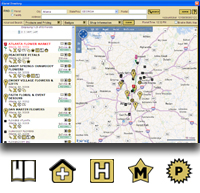 FTD Florist Link is the industry's most comprehensive florist-to-florist online directory. It allows FTD Florists access to the most up-to-date information to assist with locating a filling florist by city, state or ZIP/postal code. Florist Link offers members expanded special listings, a holiday capacity tool, Featured Florist listings and more.
Members can elect to opt out of receiving the paper directory. Once the opt out election is accepted by FTD Directory Services, the directory subscription fee will be credited on your FTD Clearinghouse Statement starting with the next FTD Directory published date (January, May or September).
To review your advertising, including coverage area, or for more information on how to upgrade to Florist Link, contact your National Marketing Consultant at 800.788.9000.
*FTD Florist Link is available in Mercury Direct 5.0 or greater.