Premier Florist Program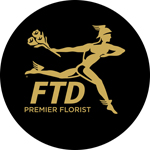 The FTD Premier Florist Program is a special program only available to qualifying member florists.
When you sign-up to be a part of the FTD Premier Florist Program, you will receive more than $2,000 in benefits.
Benefits
FTD Premier Florist priority domestic customer support – dedicated phone line with priority service
FTD Premier Florist marketing kit – promote your Premier Florist status to your customers
6" directory ad – gain greater visibility in the print Directory and on Florist Link
FTD Luxury Collection – can generate higher order values and elevate
your shops reputation
Contact your Field Business Consultant today at 800.788.9000 for additional information.