FTD Mercury Mobile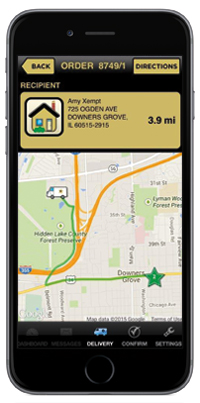 FTD Mercury Mobile provides powerful features to increase efficiency and add value to your business. Shop managers can benefit from on-the-go access to your Mercury Dashboard, putting crucial shop information at your fingertips. Drivers can increase productivity with access to routes and easy delivery confirmation.
Using FTD Mercury Mobile, you can:
Access critical shop information from
your FTD Mercury Dashboard while you are on the go
See delivery routes right from your smartphone, plus mark each stop as delivered or undelivered as you go, with access to Mercury Delivery
Deliver orders to recipients easily with navigational aids such as real-time maps and turn-by-turn directions
Ensure every delivery is confirmed quickly and efficiently while your driver is still on the delivery route
Now, take on-the-go control without being tied to your computer. FTD Mercury Mobile is available for FTD Mercury.
Contact FTD Technology Sales today for additional information or a FREE in-store demo.