Credit Card Processing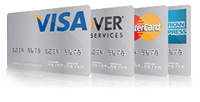 Look no further than FTD® Cash-Flo™ for a flexible credit card program designed specifically for florists. When you process your credit cards through FTD, you will benefit by getting the lowest rates in the industry and no hidden fees.
Benefits
Low processing rates
Effectively lower your processing rates on two of the Cash-Flo programs that offer rebates based on your order sending with FTD
Process all major credit cards in one terminal
Utilize your existing equipment or select from a variety of options from FTD
One simple statement for all your credit cards
A variety of payment options to meet your cash flow needs
Reduce fraud with address verification
No application fees, start-up fees or postage fees
3% Flat Rate Program
The 3% flat rate program provides a great low rate combined with the convenience of one statement and one merchant ID for all credit card types. This popular program helps you easily understand your statement and manage your processing fees.
Blended Rate Program
FTD's blended rate programs offer optimum savings for shops sending enough orders to qualify for the rebates with no hidden fees. To qualify for Cash-Flo rebates, your shop must send a minimum of 20 orders reported on the Clearinghouse Statement and pay any statement debit balance by the 25th of each month.
With FTD Cash-Flo, you will save time by not having to reconcile multiple credit card statements, and you can easily pay your bills each month through the FTD Clearinghouse Statement.
For more information or to sign up, contact FTD Cash-Flo at 800.788.9000 ext. 7246589 or cashflo@FTDi.com.
FTD Cash-Flo Terms and Conditions - U.S.


FTD Cash-Flo Terms and Conditions - Canada


Florist PCI Responsibilities Matrix - Protecting Cardholder Data