FTD Mercury Technology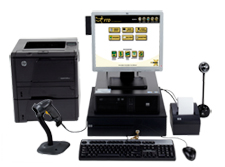 For more than 30 years, FTD has led the floral industry by bringing the best business technology systems to florists worldwide. FTD Mercury and Mercury Direct Plus provide unique options that can save your shop money and time, while providing you the potential to increase profits. Thousands of florists across North America rely on Mercury Technology to help their businesses run more efficiently. Discover how you can use Mercury Technology to streamline and grow your business, drive sales and increase customer satisfaction.
With more than 95% of all FTD orders sent electronically over the Mercury Network, our innovative, easy-to-use and dependable product line makes Mercury Technology the best value for shop owners today. Manage local, florist-to-florist and FTD.com orders in one simple solution utilizing your FTD Mercury or Mercury Direct Plus system.
Using Mercury Technology provides you with access to FTD Florist Link, the online FTD Directory – enabling you to have the most up-to-date information about other florists in the network, including:
Codifications
Delivery area information
Product minimums
Member information
Real-time system status
Contact FTD Technology Sales today for additional information or a FREE in-store demo.