Mercury Connect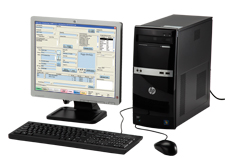 Using your own computer, the revolutionary Mercury Connect provides the best value for florists - enabling you to build both your local business and send and receive orders over the Mercury Network.
The proven power of FTD Mercury
The flexibility of cloud computing
The ease of using your existing computer
The most valuable part of your business is your customer information - take charge of it with Mercury Connect. Track customer order history, average spending by occasion and basic customer information, including email addresses and phone numbers.
Features:
*Optional add-on feature


Component
Minimum Requirement
Computer
Windows XP Home, Windows XP Professional, or Windows Vista (32 or 64-bit), or Windows 7 (32 or 64 bit) operating system, with a CD-ROM or DVD-ROM drive
Memory
1GB
Hard Drive Space
250MB free
USB Ports
1 free USB 2.0 port
Display
1024 x 768 resolution
Audio
Working and active audio speakers or headphones
Network Speed
High-speed connection (broadband, DSL, etc.) - contact FTD Technology Sales with any questions about exact speed requirements
Contact FTD Technology Sales today for additional information or a FREE in-store demo.