FTD Mercury Point of Sale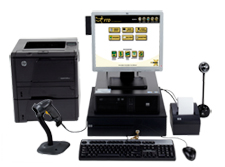 Simply Easier. Simply Better. Simply Mercury.®

FTD Mercury Point of Sale provides the combination of power and ease-of-use that floral businesses need to prosper in an extremely competitive and ever-changing landscape. FTD Mercury addresses important florist needs so you can truly rely on your system both today and in the future. Grow your business, your customer base and your revenue with FTD Mercury Point of Sale.
Learn more about FTD Mercury:

PC |

MAC
In addition to standard point of sale features, FTD Mercury provides powerful advanced features such as:
*Optional add-on feature
Contact FTD Technology Sales today for additional information or a FREE in-store demo.