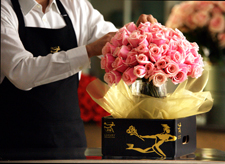 FTD provides everything you need to operate a profitable floral and gift business. From marketing tools that drive customers into your shop to sophisticated, yet easy to use back-office technology tools and everything in between.
FTD logo: 96% consumer awareness with world-wide brand awareness
Reliable, well established Mercury Network service
Powerful technology solutions to help you grow your business
Access to profit building business services that can extend your shop's capabilities
Relationships with more than 40,000 florists worldwide
Use of more than 500 professional images with seasonal, exclusive products, funerals and weddings.