Dear Valued FTD Florists,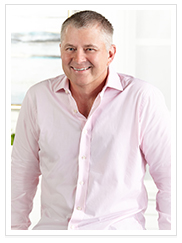 As we continue to adjust our daily lives to prevent the spread of COVID-19, we know that it is a very challenging and stressful time for all businesses. The florist community has always been resilient and has rallied together in times of crisis before, so history is on our side. I am confident our industry will unite once again and adapt to manage through these unprecedented times. We are already seeing that play out which inspires me.
In working with our board, we are pleased to provide you with several benefits and programs to help you get through this and come out of it financially fit and positioned to grow with us.
FTD Florist Assistance Program
Both of our sites, FTD.com and ProFlowers.com, and many of our marketing partners continue to take HIGH VALUE ORDERS. With many people working and staying at home, consumers are shopping online more for gifts for birthdays and other celebrations that offer "no contact" home deliveries.
To assist you in increasing your cash flow, we will PAY YOU for all March orders by April 15, 10 days earlier than our normal pay schedule. No additional sign up or fees are required.
To assist you in reducing costs, we will be CREDITING your FTD membership fee for the month of April. Members must be current to qualify.
To further assist, we will be CREDITING the transmission fee on all orders successfully delivered during the month of April.
In addition, our team is available at your convenience to offer a FREE consultation with additional suggestions about how to manage through this crisis and drive sales.
We are also offering 20% OFF fresh flowers through April 30 to help you secure flowers at reduced costs, and payment on Spring/Mother's Day codified containers will be DEFFERED until May.
Business Building Programs Available
Additional Resources and Communication
FTD has also developed a COVID-19 response resource page that has all of the information you need in one place, including links to Center for Disease Control health and safety precautions, no contact delivery recommendations, email communication from us and more.
We are also keeping in close contact with the Society of American Florists (SAF) which also has a comprehensive resource page and recorded webinars (and dates and times of future ones) on best practices for responding to this crisis.
We will continue to monitor state and city orders and would ask that you do the same and share back how these may impact your business. We are hearing in many states and cities that e-commerce, delivery and serving funeral homes are considered essential businesses. If you will be closing your business temporarily, please be sure that you suspend your Mercury system and contact us with any questions. When you are ready to resume, we will be here for you.
Again, these are unprecedented times which calls for powerful and urgent actions. We fully respect and encourage all shops to review and adapt their entire business to help manage through these tough times and hope these programs and resources can help you. We will continue to keep you updated on what we are hearing and doing. By working together and constantly communicating, making it through this is very possible. We are in it together.
Be Well and Best Regards,

Tom Moeller
Executive Vice President, Florist Division