Dear Valued FTD Florists,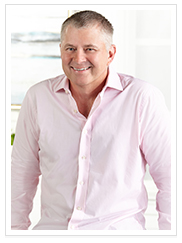 As we all continue to adapt our daily lives and take extreme caution to slow the spread of COVID-19, I want to let you know that the FTD team has our florist members' health and business top of mind. We have been in regular contact with florists throughout the U.S. and Canada, as well as the Society of American Florists (SAF), to help us navigate this unprecedented experience.
As this situation is evolving daily, we want to give you some additional information and suggestions to be as helpful as possible during this global event:
Despite this being a very challenging environment, we are hearing about several ways member florists are adapting and serving their customers which is inspiring to see. The following are a few examples and additional information for your reference:
While a couple of states and some large cities have restricted non-essential businesses from being open to the public, many shops are accepting phone and online orders only for delivery and curbside pick-up.
If you're having trouble staffing for drivers, FTD Delivery Service is available for you to use to make sure your operations are seamless.
SAF is a great resource for all florists throughout the industry. You can check out their dedicated section on SAFNow.org about the industry's response to COVID-19 and actions you can take as a small business owner. This information is available to all industry members, even if you are not a member of SAF.
We are all in this together. Throughout the floral industry, we are seeing many flower shops remain open and taking orders for delivery or curbside pick-up. Our florists are very resilient, creative thinkers that are adapting to ensure they can continue to service customers and continue to help connect people by saying more with flowers. Be well, and we will continue to be in touch.
Sincerely,

Tom Moeller
Executive Vice President, Florist Division