FTD Quality Programs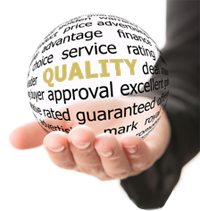 For more than 100 years, FTD has been an innovative leader promoting quality and process improvement throughout the floral industry. With innovative programs, exclusive educational courses and notable business tools, we are continually seeking new collaborative ways to improve the fulfillment and delivery process for florists and the floral purchasing experience for consumers.
As a member of FTD, you have the opportunity to benefit from several programs that focus on continual quality improvement and operational excellence. It is important that employees at an FTD Member shop understands and follows the guidelines of each of the quality policies, which will help grow successful relationships with consumers and build a partnership with FTD.
Questions? Contact FTD Member Services at 800.788.9000 or email FTD Quality at qsr@FTDi.com for additional information.