Dear Valued FTD Florists,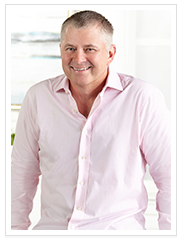 As unprecedented actions are taking place to prevent the spread of COVID-19, FTD is closely monitoring the situation and adapting internal and external operations based on recommendations from federal health experts.
At this time, FTD headquarters remains open with many associates working from home in an effort to ensure the health and safety of our employees while continuing to support our florist members as needed. Email communication is also a convenient way to reach your FTD representatives to further assist you.
The health and safety of all flower shop employees is also very important to us. We recommend you follow the guidelines of the CDC and take precautions as needed. In response to inquiries we have received from florists about delivery, we have the following guidance:
A photo of an arrangement left on a porch will be accepted as proof of delivery in place of a signature by the recipient until further notice. Photos that include the house number are a best practice, if possible. An option if the recipient is not home is to leave a door tag and re-schedule delivery.
If you receive an order for delivery to a hospital or nursing home, we recommend that you call before accepting the order to determine if the facility is accepting deliveries and/or allowing non-essential guests into the building. The same guidance is recommended for a delivery to a business since many companies are permitting work from home and the recipient may not be at work. Please reject the order stating the reason if it cannot be delivered successfully.
If you attempt delivery to a healthcare facility or business and it is not able to be left or the recipient is not there, please follow the standard process of returning the arrangement to the shop and sending an ASK message with the delivery status. Customer service will advise on next steps.
As we are all adapting our daily lives to combat the spread of the coronavirus disease, we thank you for your partnership and wish you all good health.
Sincerely,

Tom Moeller
Executive Vice President, Florist Division